Photo restorations are a common and welcome request at Leighton Photography & Imaging. I did my first restorations in 2008 and because I'd already had over a decade of using digital restoration tools in my everyday workflow when working with "less-than-perfect" images, it was a logical progression.
Years later in 2014, I finally decided to add it to my regular services. Not because I have a particular passion for it, but I see and hear so many upset customers who have first turned to the many box-store services and Photoshop hacks that do such poor jobs by using an automated "one-size fits all" program function that the results most often look terrible.
After a lifetime of artistic composition and technique classes, and actually using the non-automated functions of today's best digital editing software daily, it may not be easy, but at least I can restore old damaged photos the right way in a reasonable amount of time. It takes time, and often imagination if the original print is damaged, ripped, stained, or if sections are even missing - I can feel confident in showing you the best restoration that anyone can do, for a very reasonable rate.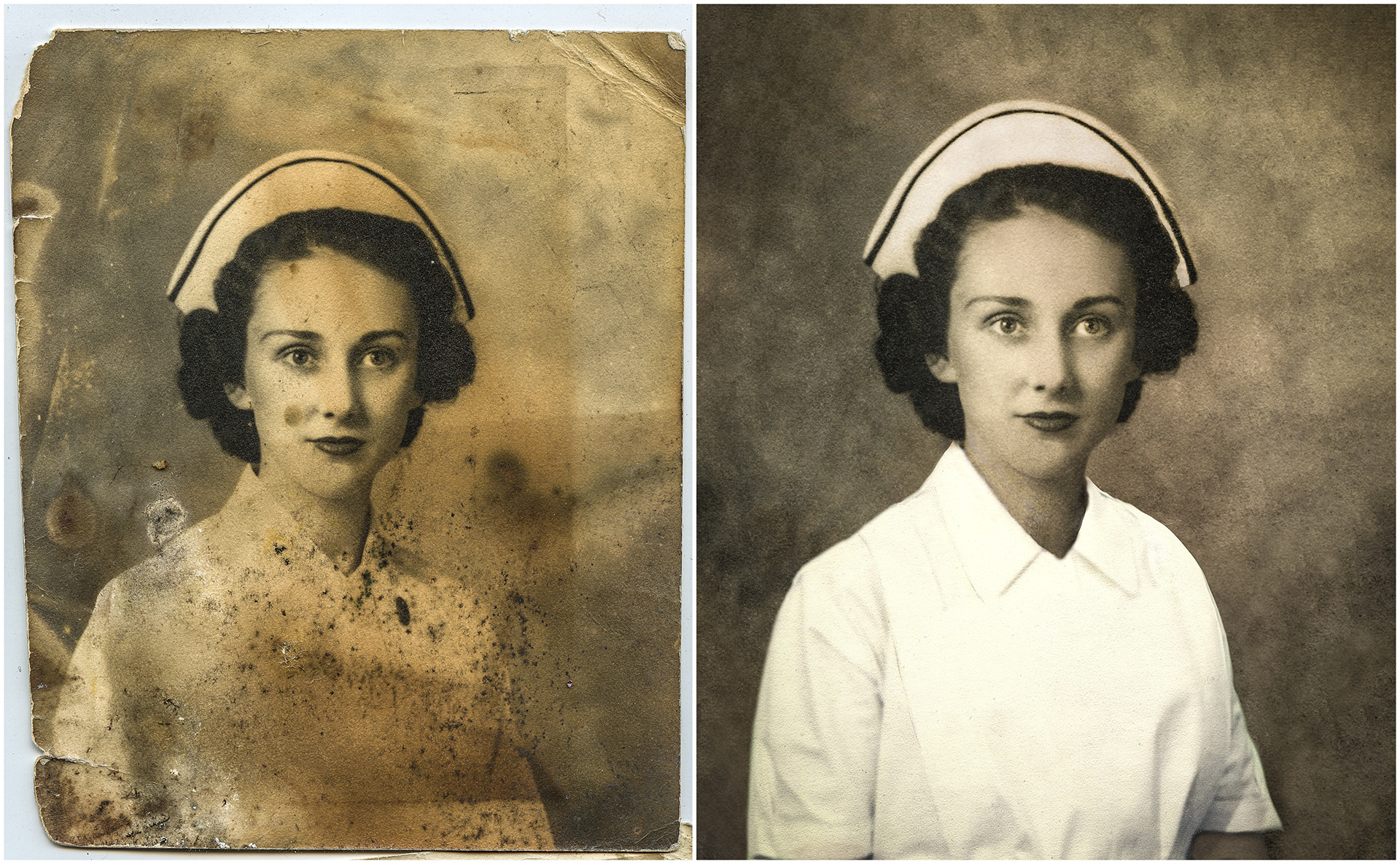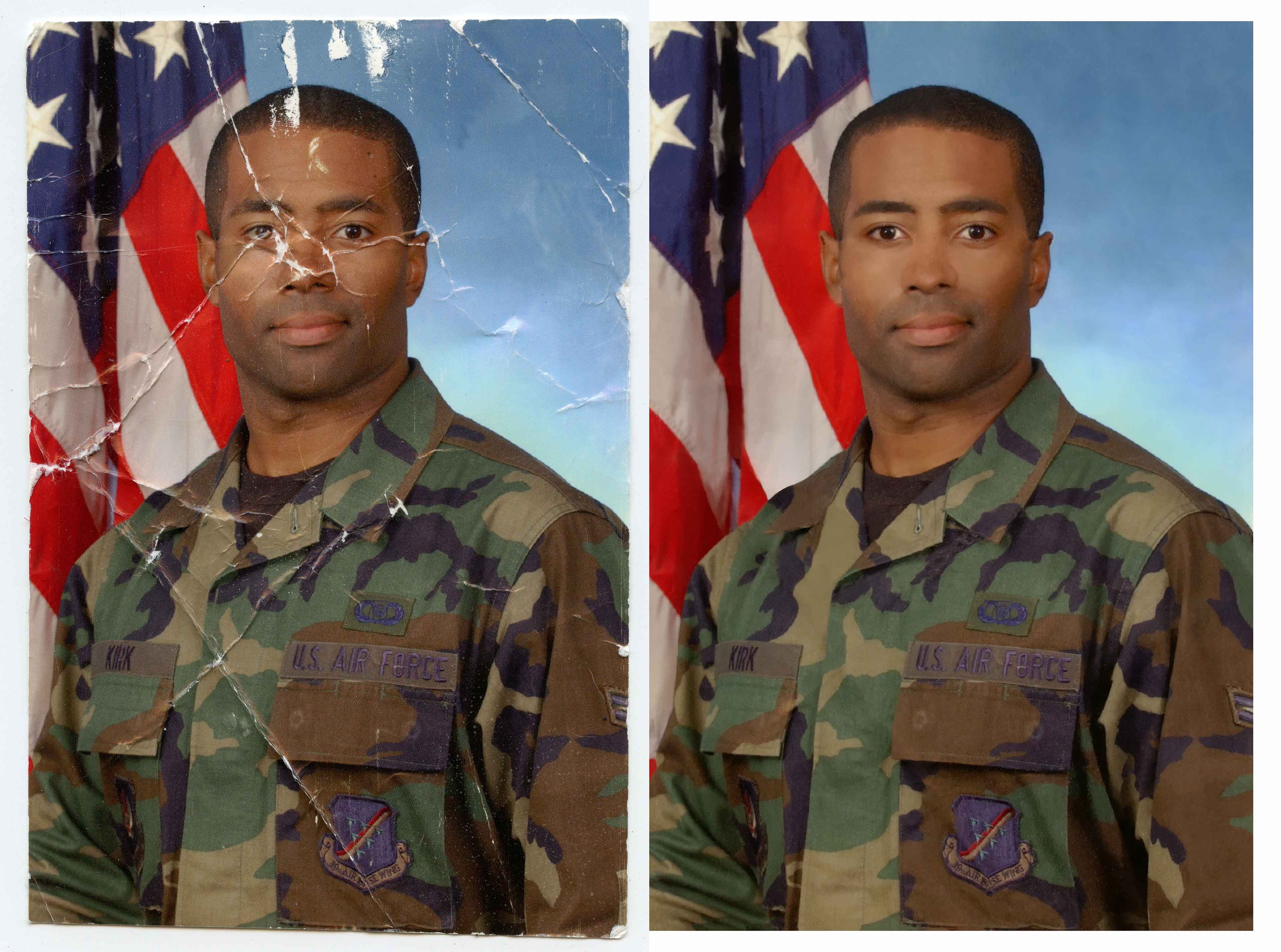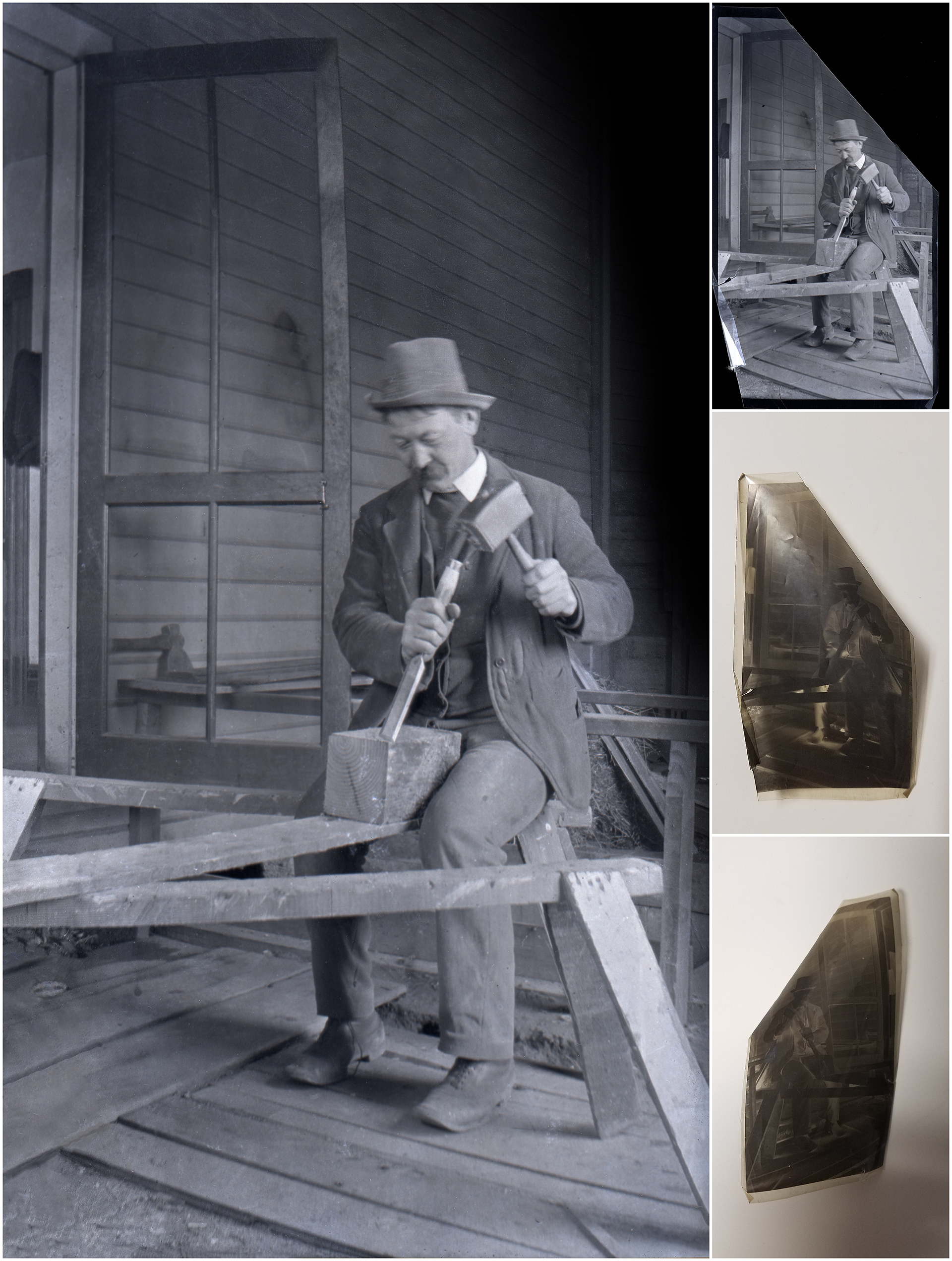 Century-old film negative missing parts and in extremely bad shape digitized, professionally restored and enlarged for museum-quality printing.​​​​​​​